Below is a list of member bands of FargoBands.com. For information about musicains & acoustic shows, click on the link below to access the artist page on our sister site, Acoustic Fargo.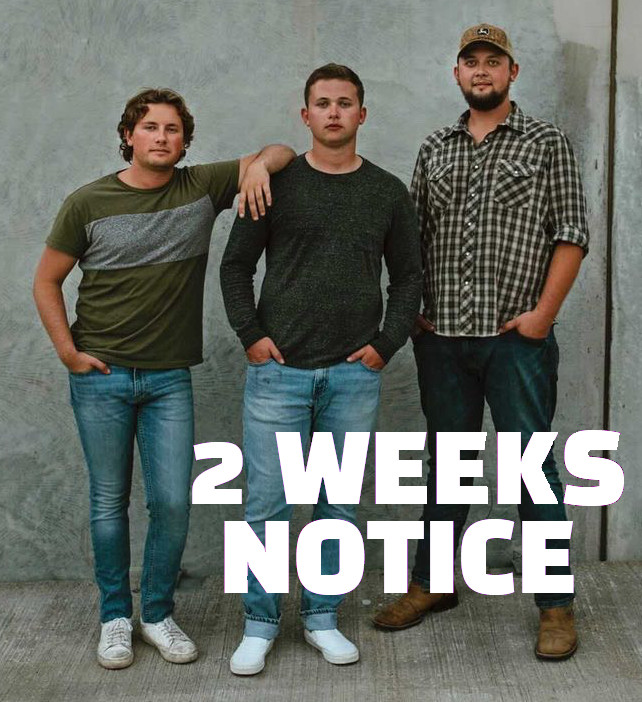 Formed under the name Incredibly Real in 2012, 2 Weeks Notice has been bringing a unique fusion of country, rock, and pop music to the Midwest ever since. The band consists of three brothers: Jack, Tim, and Dan Walsh. Jack helms the ship with powerful lead vocals and smooth rhythm guitar. Tim brings slick riffs and impressive solos with his brilliant lead guitar. Adding rich harmonies, Dan also keeps the time with his rocking bass lines. With their unique song selection and engaging stage presence, 2 Weeks Notice will never fail to get you out of your seat and onto the dancefloor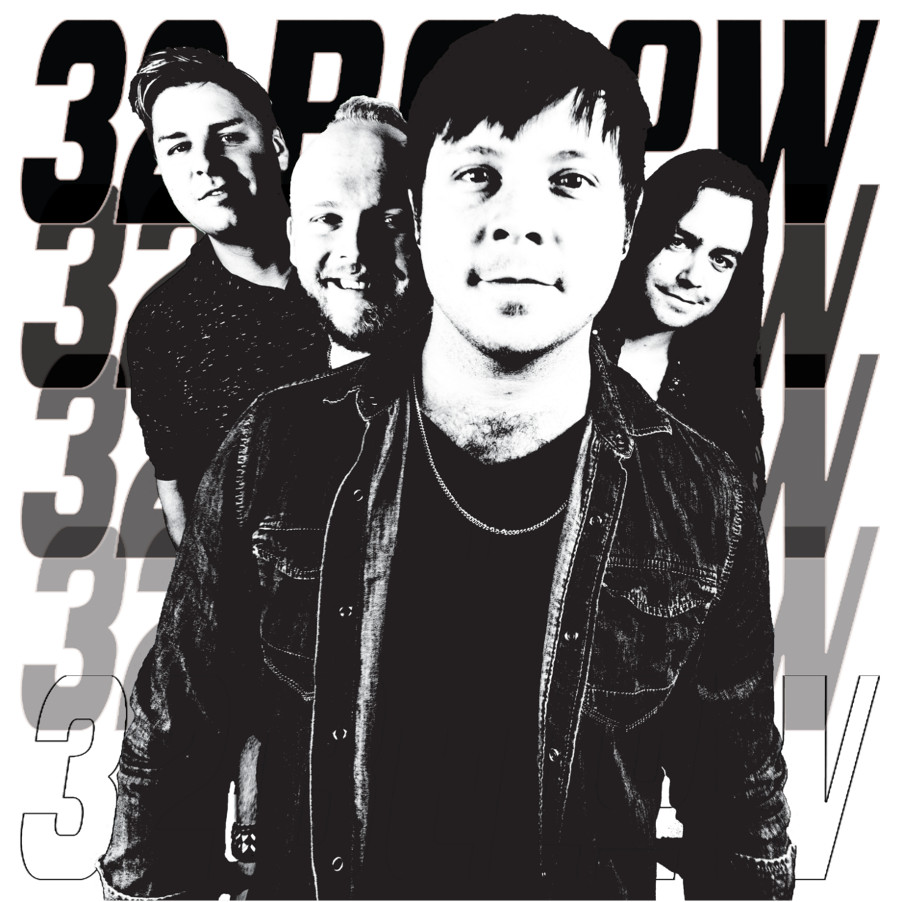 The days of the old "Country Cowboy" are vanishing. 32 Below is bringing the new age of country music & people love what they hear. With a very high energy show that will rival any of todays rock shows to ballads that any music lover could embrace. So make sure to catch 32 Below when they come to your town, you won't regret it.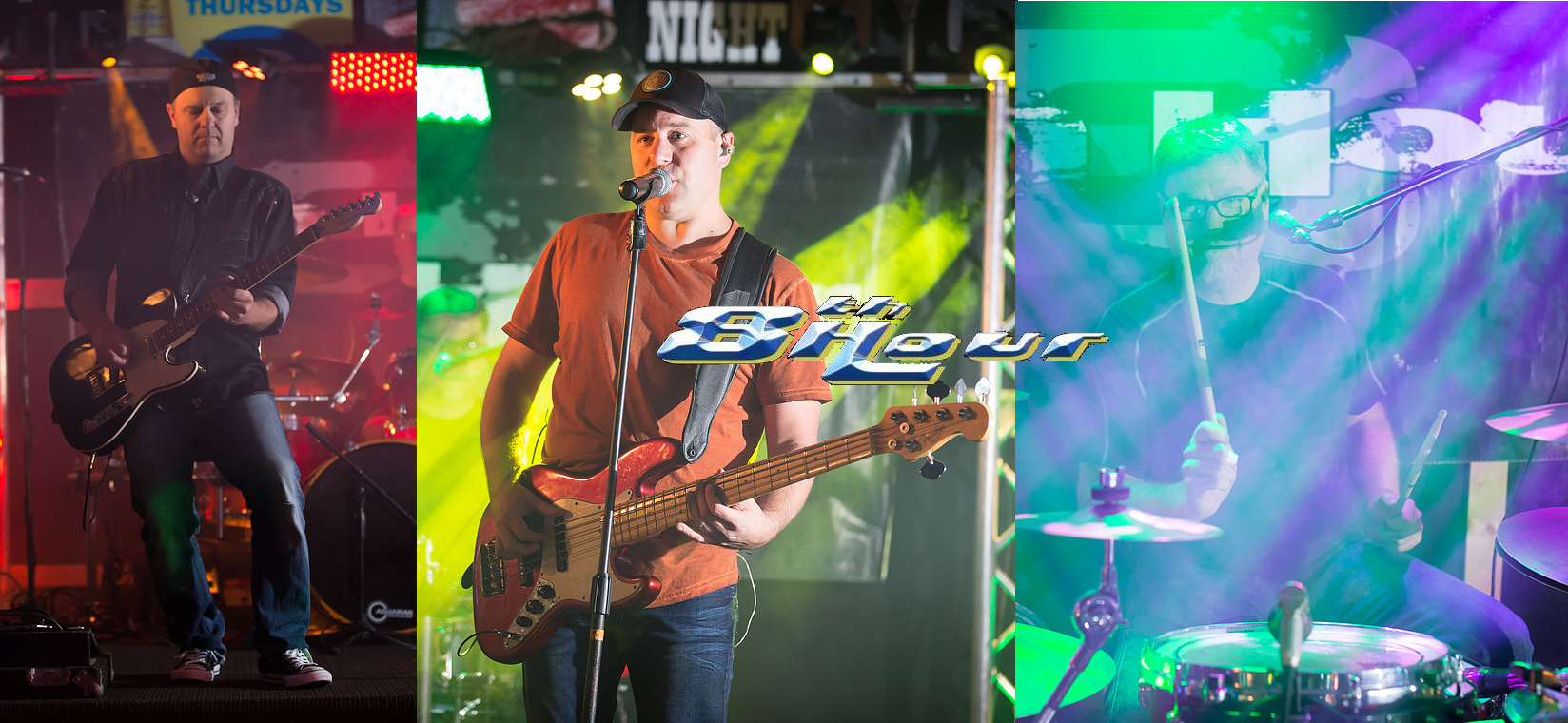 This Fargo, ND - based band plays your favorite rock, country, pop, oldies... you name it, they do it!

What more can you say about the longest running group in this area of the country? Other than the fact that no matter where we are playing, you can be assured of a great time, dancing the night away to a variety of music from the 50's all the way up to today. Billy D and the Crystals have been entertaining audiences for more than 50 years, beginning back when brothers Jay and Jan got together with their father and older brother in the basement and started rockin' the night away! From private parties to club dates to street dances and beyond, the Billy D experience is an evening full of some of most memorable songs ever recorded in rock 'n roll history. Elvis, Buddy, Journey, Skynyrd, The Beatles, Creedence, The Who, Prince and many more are performed by this versatile group of musicians. You can't go wrong with Billy D and the Crystals!!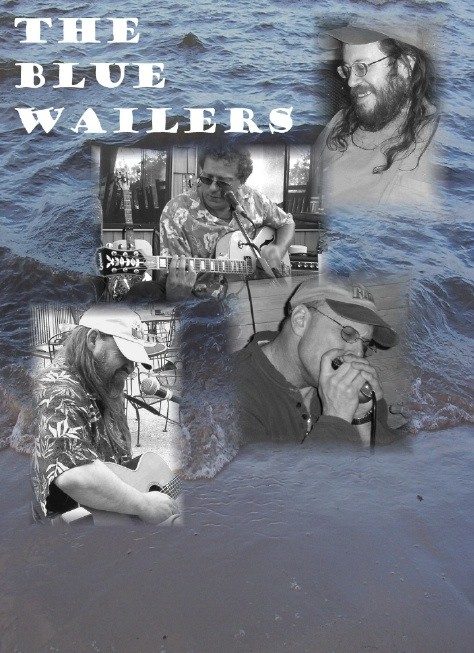 The Blue Wailers, playing blues in the Fargo-Moorhead area, know that the Blues are about feeling good. When life dishes out a dose of trouble, you've got to look trouble square in the eyes and sing a song. There is no crying for these guys. The Wailers respect tradition, paying homage to the greats like Robert Johnson, Son House, Elmore James, and Muddy Waters. At the same time they are not afraid to reach deep within themselves to bare their souls to their listeners in bursts of creative fury.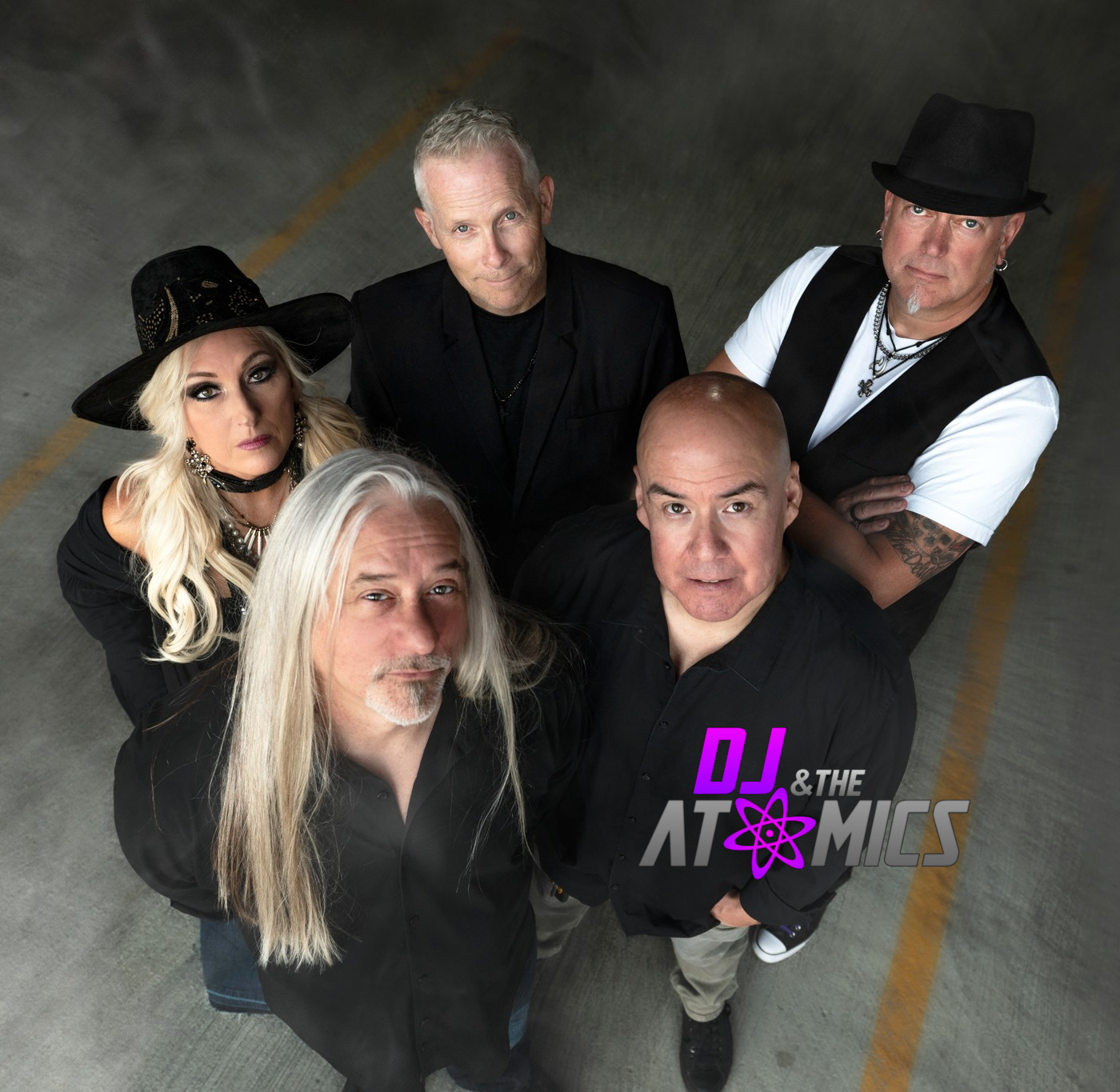 DJ & THE ATOMICS are a 5-piece Current and Classic Rock band from Fargo, ND. The band was formed in 2019 from a collection of distinctive and well-known musicians who had played together in previous bands in the local music scene and who all just couldn't get enough Led Zeppelin, Blondie and Van Halen. Their unique brand of entertainment fuses hard-hitting grooves, spectacular vocals, dead-on memorable guitar solos and 4-part harmonies, along with a professionally executed performance and fantastic audience interaction that will make you want to dance, shout and party all night long!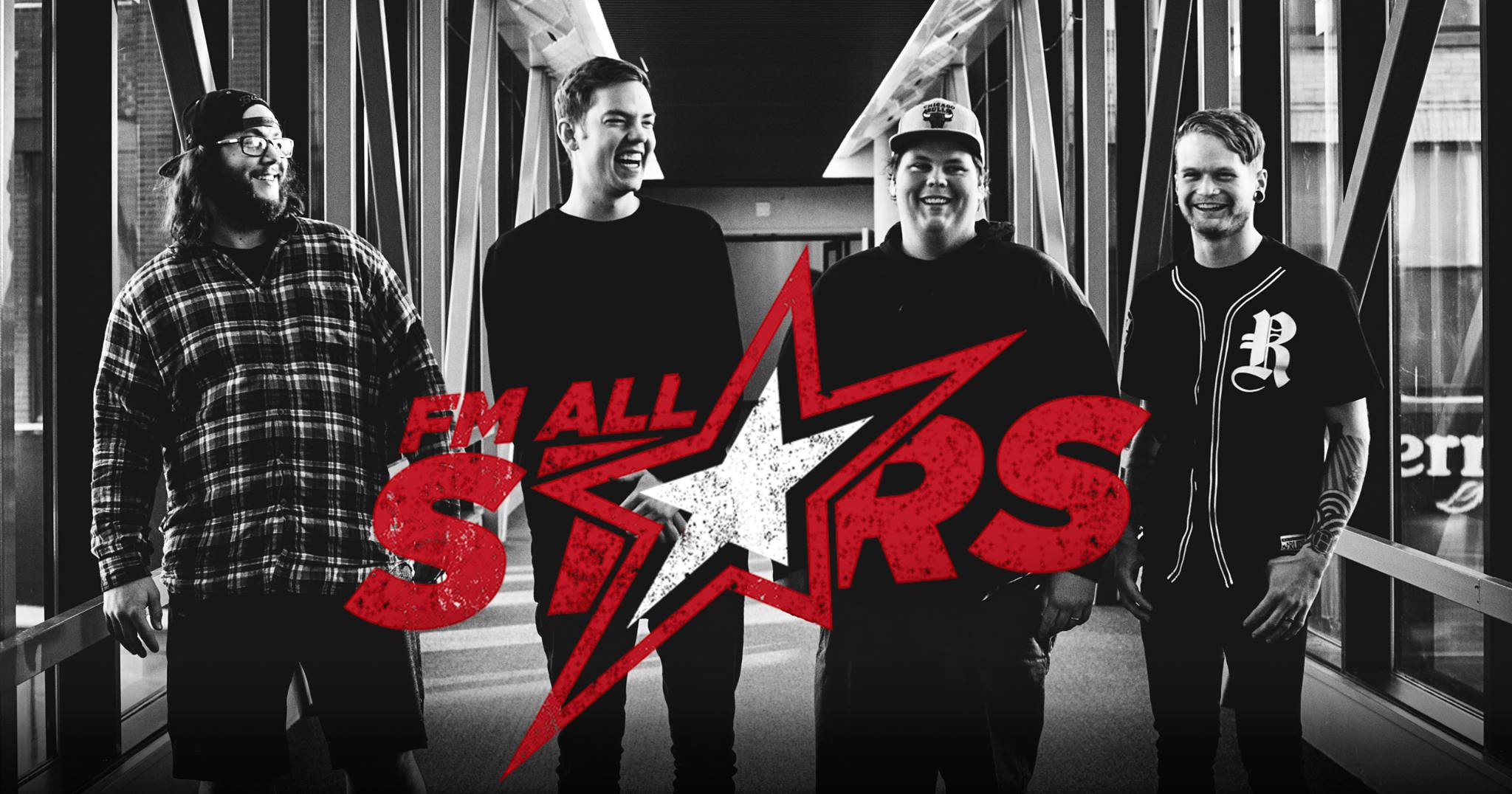 The FM All-Stars are energetic, talented, and will keep you entertained for hours! These four dudes know how to throw a party and you are invited! Playing all genres of music from the 80s, 90s, 2000s, and today… the FM All-Stars will have you singing and dancing until last call. Check out the FM All-Stars, you won't regret it.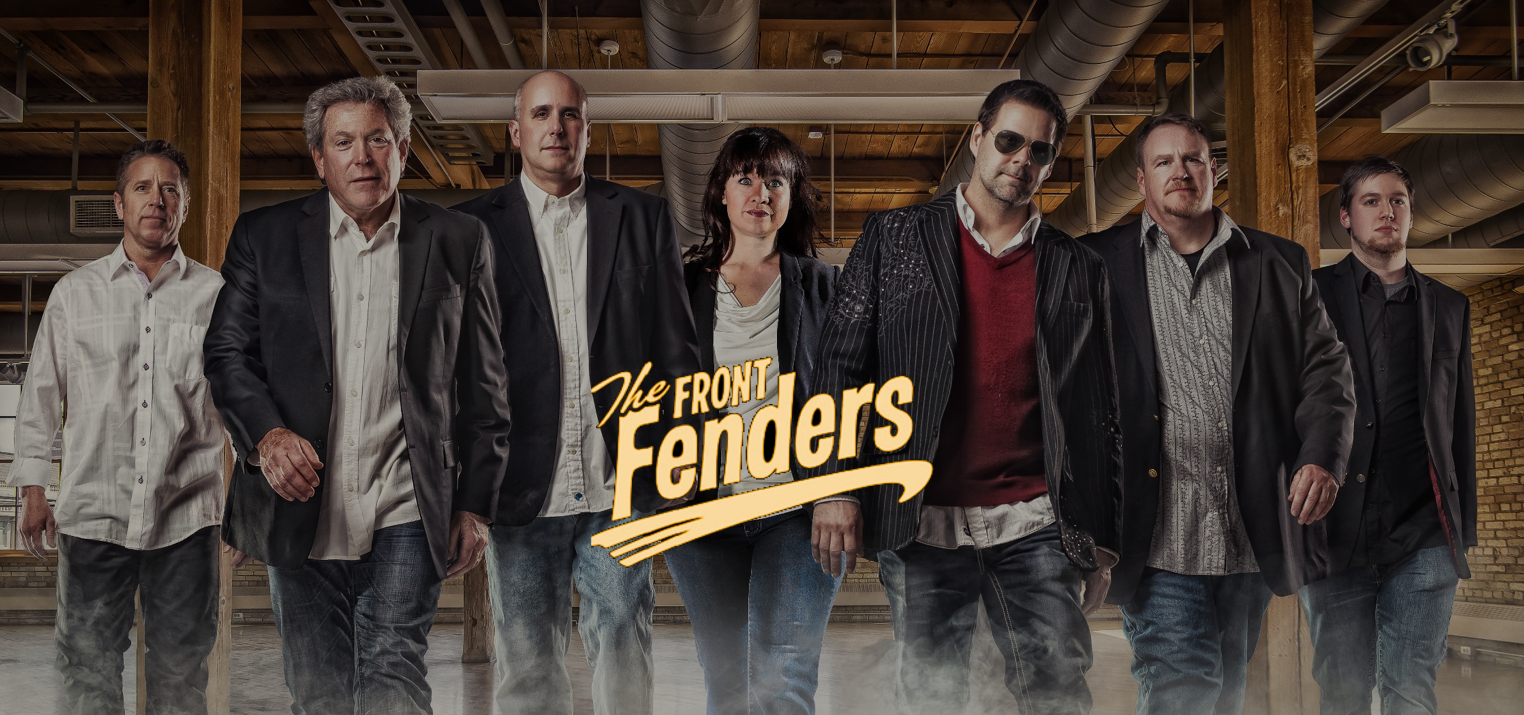 Put together one hot band…get a couple of crazy guys in front…and let the fun begin!! That is "The Front Fenders". Always ready for a good party "The Front Fenders" deliver a high energy rock n' roll night of fun. The Fenders play some greats from the 50's 60's 70's 80's and some of the new stuff. along with a couple of country favorites…..each song has a life of its own…be it the appearance of the "king" Elvis….a rap in the middle of a 70s classic…to a beautiful balled…every song "The Front Fenders" plays is one you want to dance to.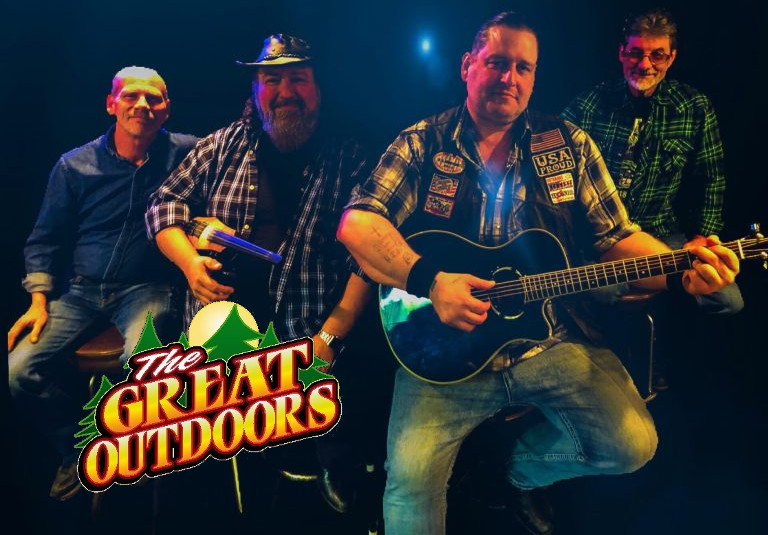 The Great Outdoors focus is on danceable Country music, and get your body moving 80's Rock N Roll. We love it when the crowd gets going on the dance floor and strive to keep them there. The band can shift easily from Classic Country hits by Merle Haggard , Alabama, and Johnny Cash to today's New country like Kenny Chesney, Blake Shelton, Jason Aldean and Martina McBride. Fiddle music the likes of The Charlie Daniels Band will keep folks on the edge of their seats. As the night progresses, you can hear tunes from Tom Petty, Wilson Pickett, 4 Non Blondes, John (Cougar) Mellencamp, and even Puddle Of Mudd. Overall, a night with The Great Outdoors is sure to be an entertaining evening.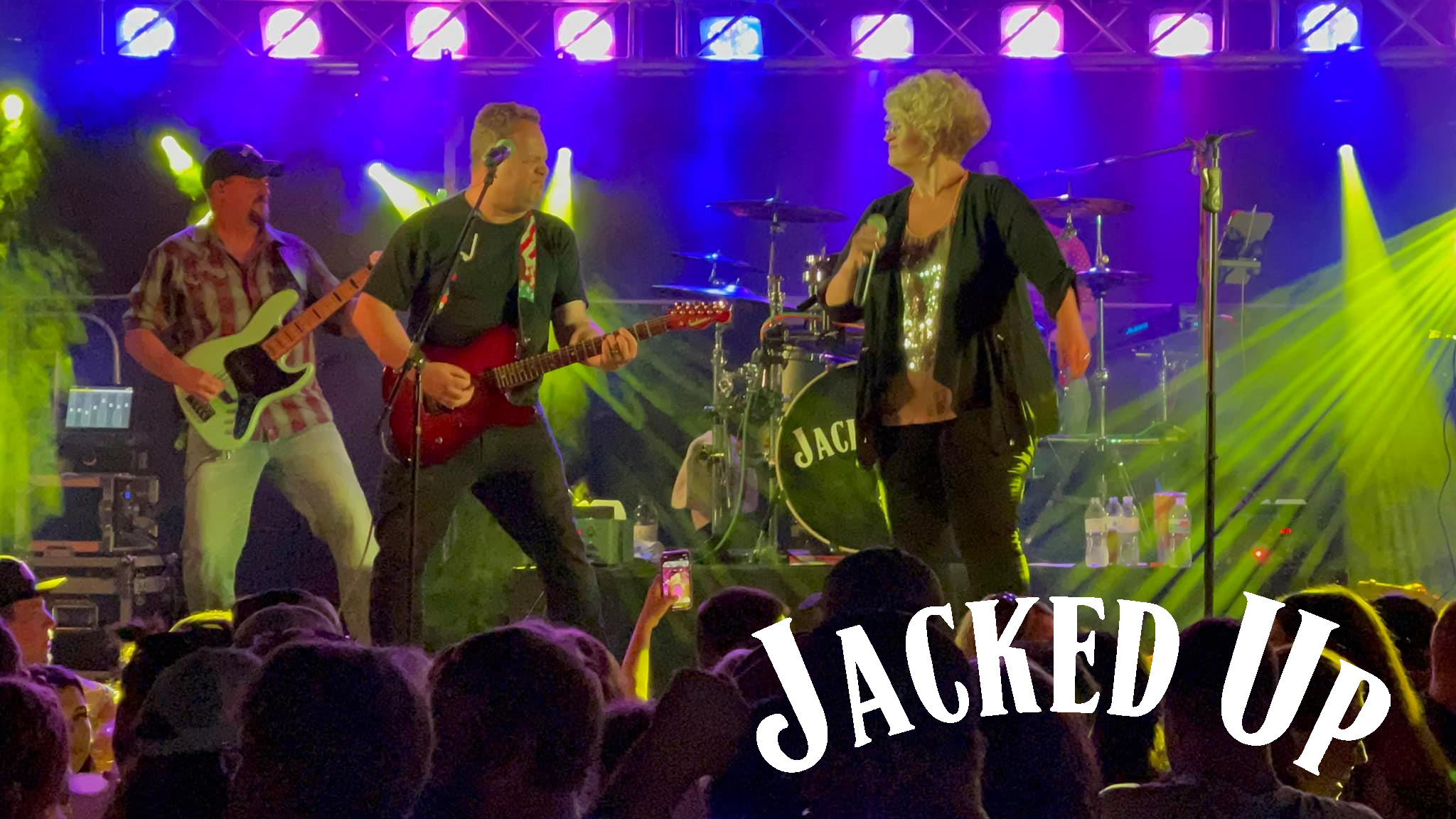 Jacked Up ...is not your average band! With FIVE lead singers they can cover just about anything out there! From Zac Brown Band and Garth Brooks to Miranda Lambert, Pink and Blink 182! Backed up by a world class band that can play just about any genre of music around!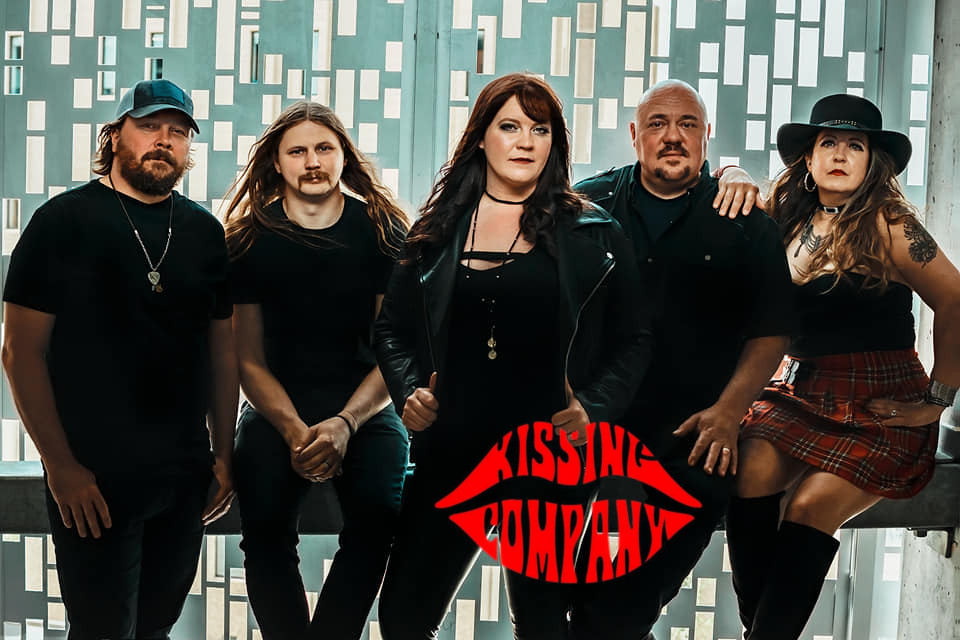 Kissing Company's mission is to keep your party going and the dance floor hopping. They are a high energy band that features two dazzling and dynamic female members. They cover a variety of Rock, Country, & Pop hits with a professional but creative twist.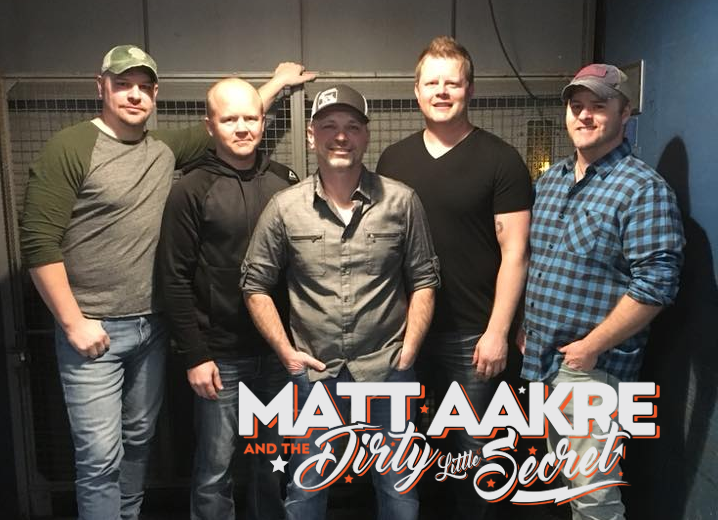 Matt Aakre & The Dirty Little Secret
Same Old Band. Just A New Name Matt Aakre and the Dirty Little Secret essentially started back in 2001, then known as 32 Below. After 5 albums and 10+ years together, the original members all departed from 32 Below for personal and professional reasons. After years of not playing together, the original members are back together.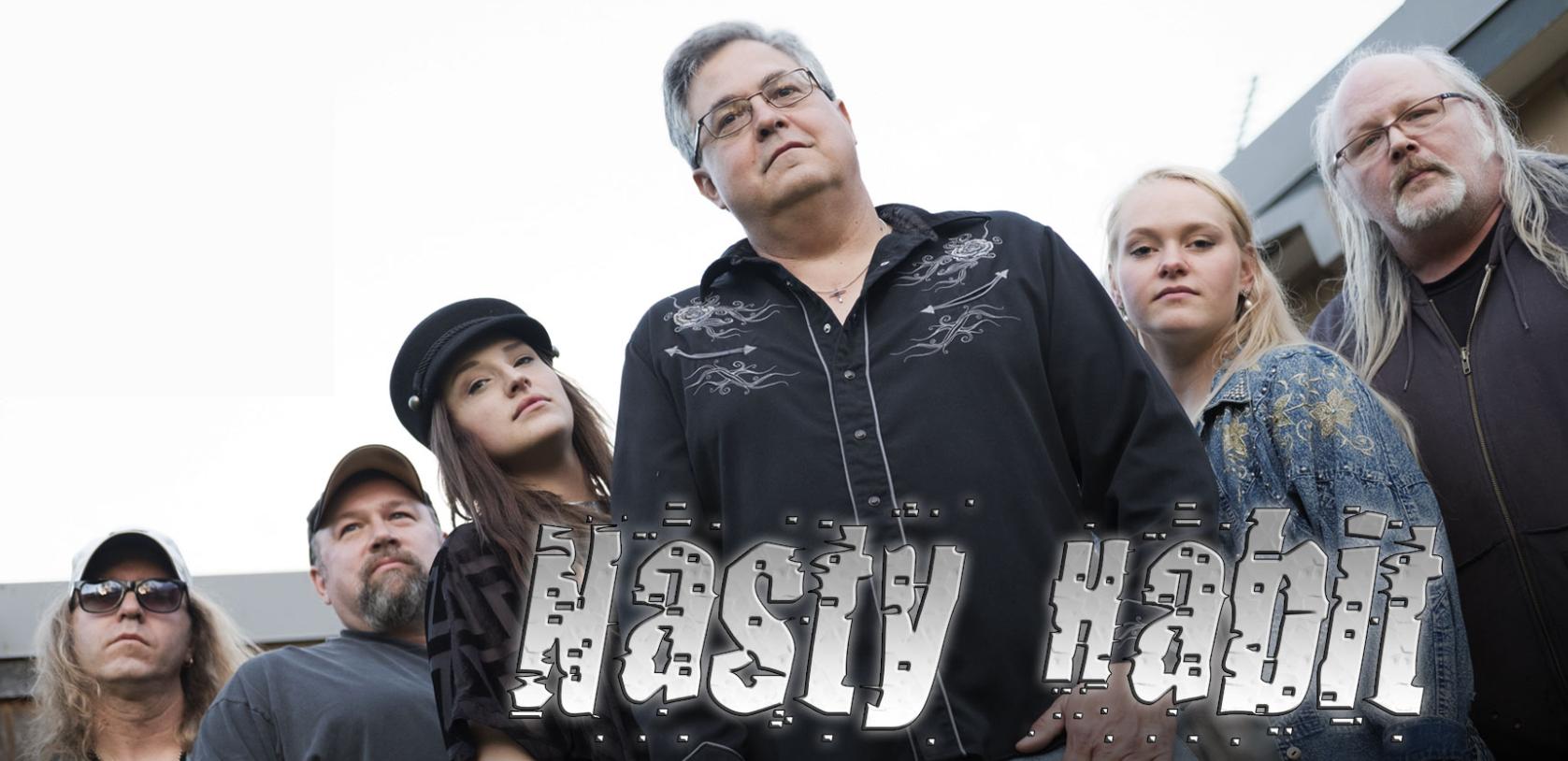 Nasty Habit is a six-piece rock and roll/variety band from west central Minnesota formed in the Spring of 2006. The band plays a variety of cover material from Pat Benetar to AC/DC and from Gretchen Wilson to The B52s. With a mix of classic rock, top 40, country and originals, Nasty Habit plays something everyone is sure to enjoy.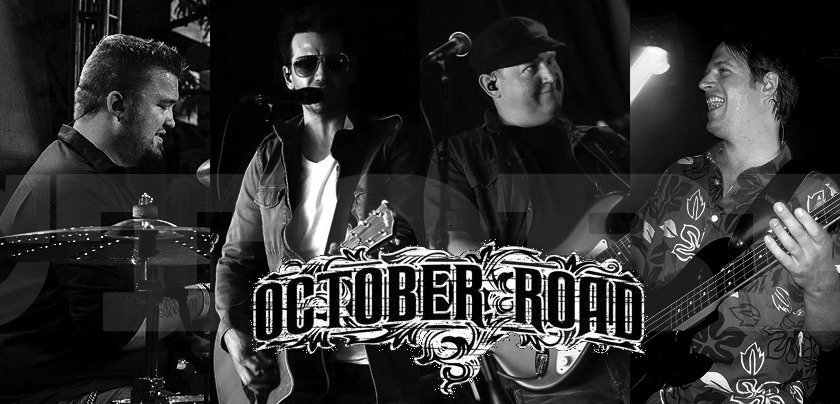 When people ask about what kind of music October Road plays, it's a hard question to answer. You have the cover song list. . . . .Keith Urban, Jason Aldean, Rascal Flatts and other current country stars. . . . and then you their uniquely crafted original music. Guess it could be said that musically the guys go the direction the song wants to go. And when they write, they try to craft songs that have a message. Whether that message is hold onto the ones you love, take it easy on the bottle, take time to talk to an old friend, a commentary on the world as we see it, or just a good old "tear in your beer" sad song, they want to say something, and they want it to be heard.
Post-Traumatic Funk Syndrome
PTFS is Fargo's newest & hottest classic rock, horn band. This 12 piece (6 horns, keyboards, bass, drums, guitar, male & female vocals) performs the best of the classic horn band hits. Including: Chicago, Blood Sweat and Tears, Blues Brothers, Average White Band, Genesis, Tower of Power, Stevie Wonder, Phil Collins, James Brown, Commodores, Earth Wind and Fire. Plus great tunes by some of these artists: Tina Turner, Aretha Franklin, Santana, Swing Out Sister, David Sanborn, Brand New Heavies, Stevie Ray Vaughn, Kool & The Gang, Isley Brothers, BB King, Maceo Parker, Billy Idol, etc. The band even performs the best disco hits from the 70s!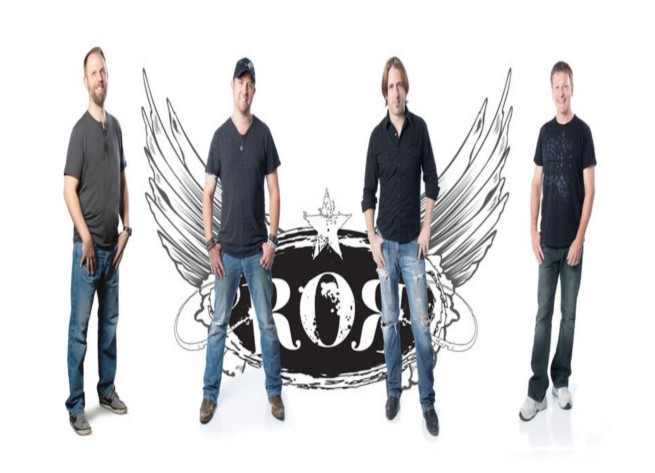 All Killer, No Filler! - You've heard that phrase before, right? With Rhyme Or Reason that's what you'll get. The best songs from all styles of music are handpicked for their ability to get the crowd moving. You'll hear new and classic country, new and classic rock, lots of fun 80s and 90s retro, and you will know every song.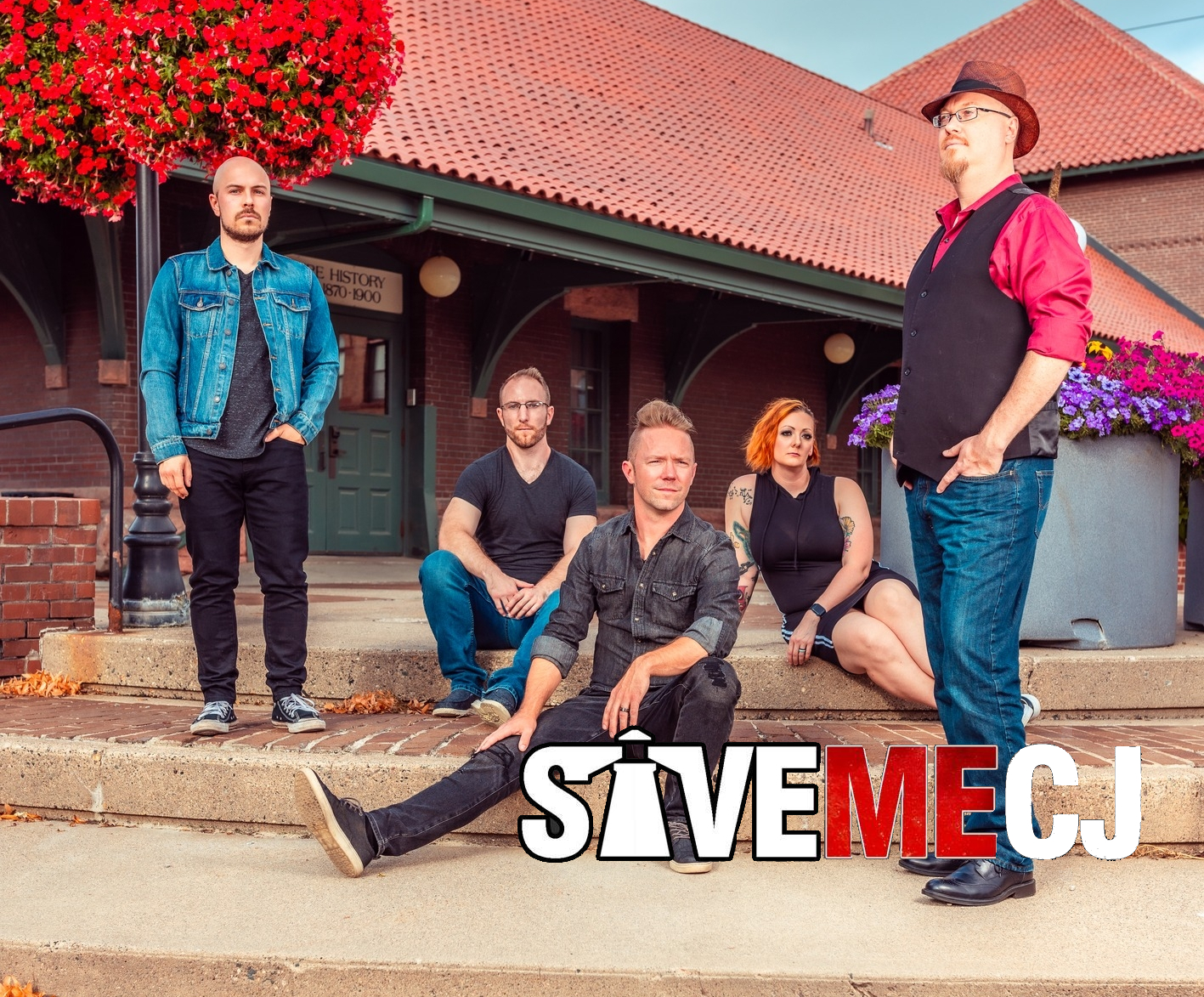 Save Me CJ was a four piece band rocking out some of the greatest hits of the 90s and modern rock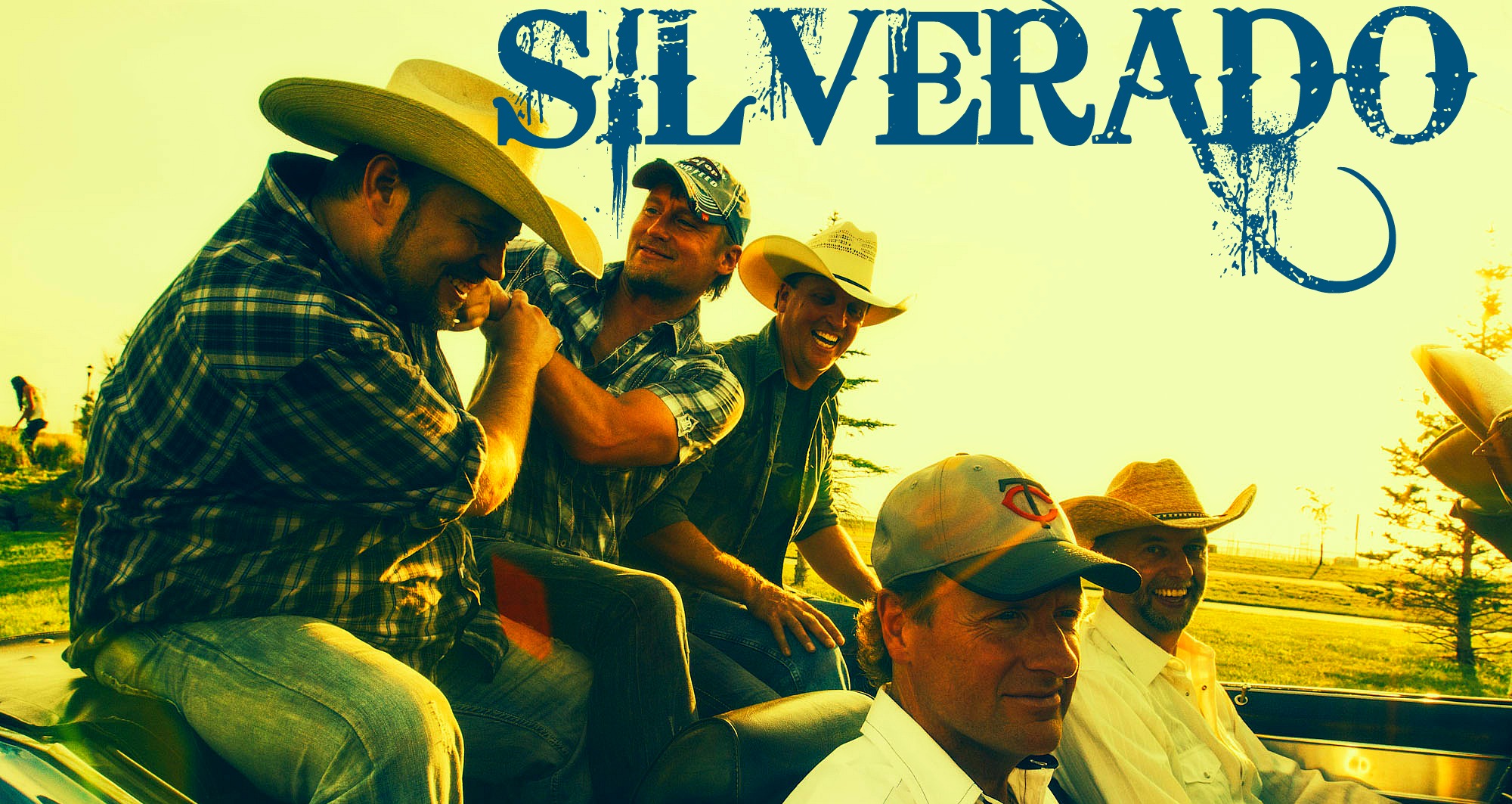 This high powered 5 piece country rock band plays the best of current and 90's country with a bit of rock and roll. Silverado is not your daddy's country band! They are guaranteed to move you out of your seat and get your boots on the dance floor. This band of killer musicians features 2 lead singers and impressive harmonies. With state of the art sound and lights, Silverado presents a polished and professional show that is sure to please all you country fans out there. They have added Martin Vigessa formally from the Avalanche Band, he plays Guitar and Fiddle, and Bryan also plays fiddle, so if you want to have a great time and enjoy fiddle music, this show is for you, so don't miss it.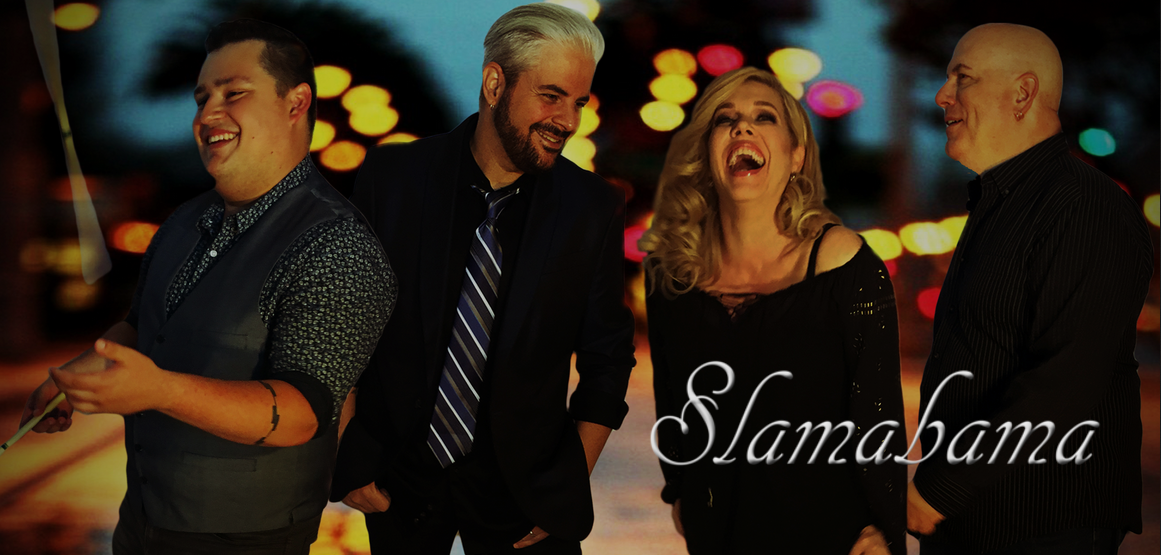 Slamabama has built a reputation of unequaled stamina on stage as they seamlessly go from one song to the next at a breakneck pace. They always keep the energy and fun moving toward an out of control pace for an intense concert experience for all. Be prepared to join in the fun when you sing along to all of your favorites! Often imitated, but never duplicated.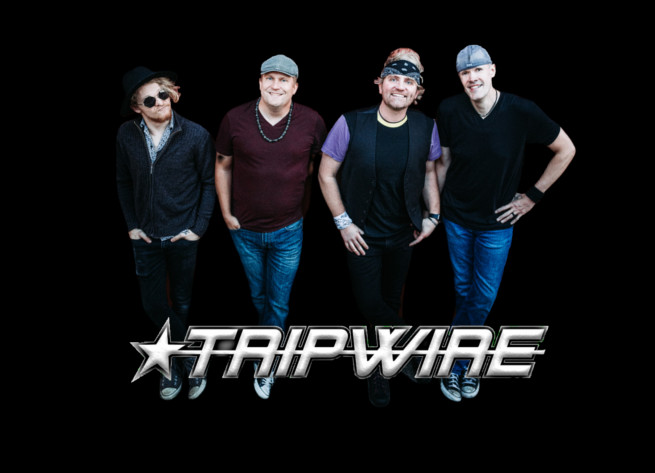 Four guys with enough energy to fill any venue you could throw at them! The end of the night always comes too soon when you're witnessing the on stage spectacle that is "Tripwire". With four-part harmonies pulsing through four decades of rock and roll, over ten different instruments (harmonica, violin, trumpet, sax, and yes even a cowbell). Tripwire brings intensity, integrity, and creativity to the mid-west music scene. You'll be asking yourself "What could they possibly do next?!?"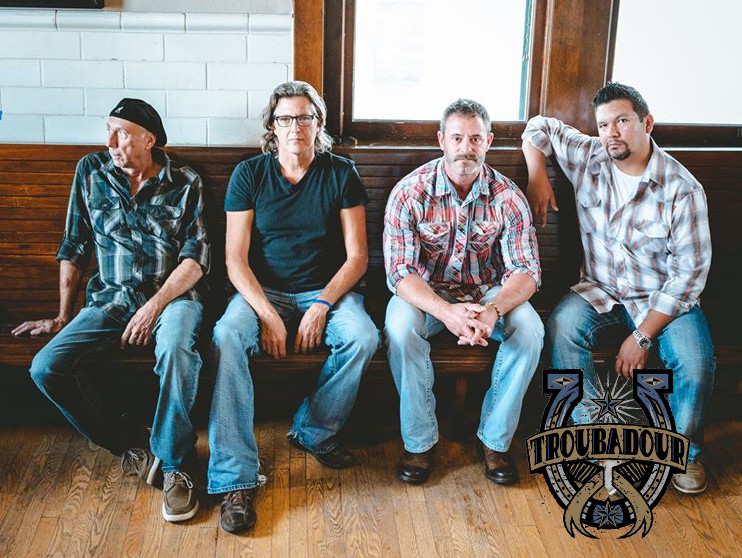 Armed with a mix of polished, modern country and a high energy live show, Troubadour became one of the Midwest's top drawing club and festival acts. Although new in name, the members of the group are no strangers to the dancehalls, honky-tonks and beer joints that line the highways across the United States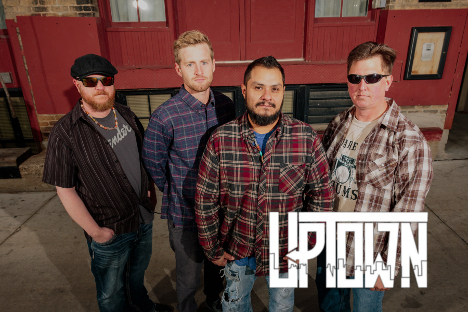 Let Uptown take you downtown, out of town and on the dance floor. Uptown performs a wide variety of today's Country, Rock and Pop hits! Tonight this is where the party's at! Uptown: